Greetings friends, I'm Maria Revollo, an interior designer and the creator of this fun and amazing technique I called Bermuda Blending. I've done dozens of amazing pieces over the year with my technique and now I would love to share it with you.  The Bermuda Blending technique it's a fun way to play with different colors and textures that gives my pieces life and movement.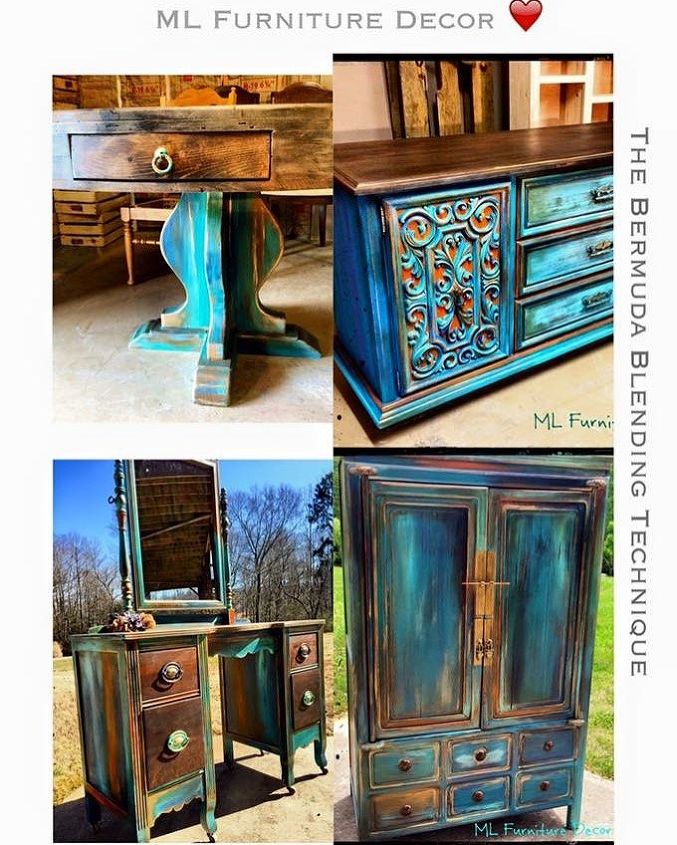 Basically, I chose a variety of 4 shades of blues, using brand names paint colors and also creating my own colors with the help of Pixie Dust Paint Company. Pixie Dust additives allows me to use any paint color I want mixing the liquid or powder with my flat finish latex paint and still maintain that chalk like finish that I need.
Or if you like to get the original colors for Bermuda Blending you can go to this link: https://pixiedustpaintcompany.com/collections/workshops-classes/products/bermuda-blending-paint-kit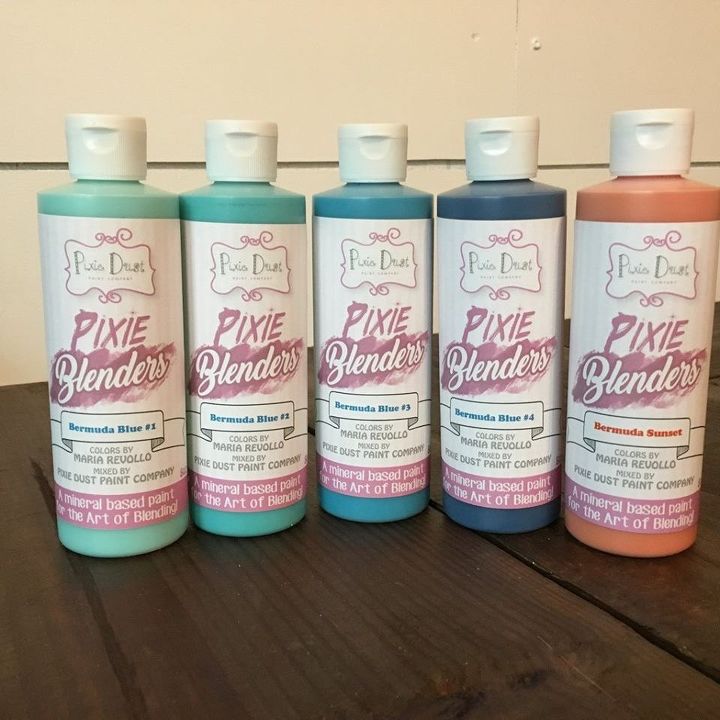 Ok now for a great smell and enhancing colors!!!!
One of my favorite products to use besides Pixie Dust is another amazing product called Unicorn SPiT Natural Stains. Both of these products allow me to use custom blends of colors I want at a more affordable price and allows me to enhance my projects in a way no other paint or stain allows.  Unicorn SPiT it's a non-toxic natural water base gel stain and glaze in one with a wonderful aroma (think blooming jasmine on a spring day). I love to use it directly as a stain or to enhance the colors on a chalk paint base surface.
*The SPiT Colors
• Unicorn SPiT Navajo Jewel.
• Unicorn SPiT Phoenix Fire.
• Unicorn SPIT Zia Teal.
• Unicorn SPiT Blue Thunder.
Antiquing:
Dark Wax from Annie Sloan (or dark wax of your choice)